Rooted in dedication to making a wide array of quality CBD products available for all customers—from flavorful full-spectrum gummies you can take any time of day, to fast-acting liquid hemp capsules—Planet Earth CBD is here to exceed expectations and keep the sun shining on your overall wellbeing.
With us, you won't be disappointed. We offer affordability because we want to enable as many people as possible to the benefits of high-grade CBD hemp solutions. Quality, service, and customer satisfaction—these are Planet Earth's core principles. They are what make us your #1 choice CBD provider.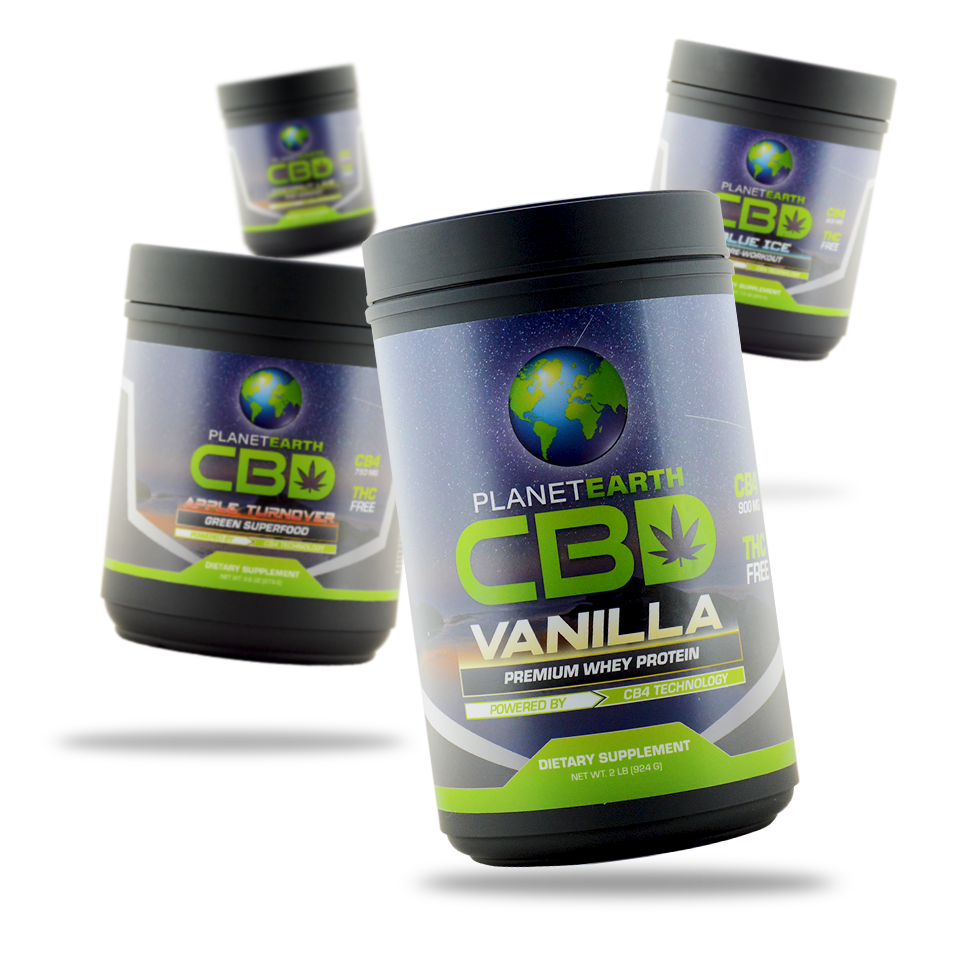 WE OFFER EVERYTHING UNDER THE SUN
Struggling to find quality hemp products in one spot? You've come to the right place. We've studied and targeted products for everyday people just like you and created options for your expansive needs. Planet Earth caters to the go-getters, balance-actors, the ones who could use an extra boost in the morning and those who simply need to clear their minds. We've crafted products that will bring the relief you need from a stressful day, while preparing you for a productive tomorrow. Getting in the zone for your strenuous workout can be tough, especially when you expect muscle aches to follow. There is no room for 'pain is gain' in our philosophy, because we see things differently. Working out should leave you feeling ready to take on the world, not slow you down—which is why Planet Earth's pre- and post-workouts were created. They will not only help you gain the energy, focus, and electrolytes needed to master your game, but help ease discomfort and speed up recovery. And for those constantly on-the-go, we know busy lives call for on-demand service. That's why we are dedicated to providing easy access to exceptional CBD alternatives for a variety of needs. Be it a routine mix of apple cinnamon greens for a daily dose of superfoods, something to help you sleep, or an effective soreness solution—Planet Earth has got you covered.
Blurred lines are a major source of frustration when researching CBD products that are not only reputable, but right for you. All of our sustainably sourced CBD products are 3rd party lab tested for safety and consistency. Manufactured right here in the U.S., at an FDA-registered, fully GMP-compliant facility, our hemp-derived CBD products include some of the highest quality and purest ingredients on the planet.